Introducing Work Style Matcher™ A Pre-Employment Testing & Hiring Assessment
Your Company is Only As Good as the People You Hire
Work Style Matcher™ from PsyMax Solutions – an innovative and easy to use pre-employment testing and hiring assessment tool designed to help businesses of all sizes hire for fit and avoid costly hiring mistakes.
Your company is only as good as the people you hire. So stop guessing, take control, and know who you are hiring with Work Style Matcher™ hiring assessments by PsyMax Solutions.
Watch the video to the right to learn more.
Work Style Matcher™ Hiring Assessments
Select the Right Fit. Hire the Best People. Avoid Costly Hiring Mistakes.
Technical vs. Soft Skills
Watch our video "PsyMax Solutions Soft Skills Explanation" above to learn more about soft skills.
Work Style Matcher™ is an Attitude MRI
PsyMax Solutions' Work Style Matcher™ hiring assessment products provide an attitude MRI: a scientifically based pre-employment personality scan designed to help companies make the right hiring decisions and avoid costly hiring mistakes by measuring the non-technical or "soft skills" of job candidates.
Examples of soft skills, also called work style behaviors, include:
Results-Minded
Team Player
Innovative
Resilient
Takes Initiative
Collaborative
Organized
Adaptable
What you get with Work Style Matcher™
Scientific Measurement of Job Candidates' Non-Technical Soft Skills also called Work Style Behaviors
PsyMax Solutions' Work Style Matcher™ pre-employment testing and hiring tool is available in 3 levels measuring between 12 and 20 non-technical soft skills or work style behaviors, allowing you to choose the assessment that best suits your needs. All assessments include:
A Success Profile that identifies the work style behaviors that are important for success in your job and culture.
A Quick Glance Summary of work style behaviors and how the job candidate scored.
A Degree of Fit Match Score measuring the overall level of job-person match based on your Success Profile
Interview Tips, Suggestions, and Questions keyed to the job candidate's work style behavior scores, helping you know what questions to ask.
Optional Learning Agility Assessment measuring common required business skills.
PsyMax compares your candidate's results to thousands of other people in our database. The more you use our Work Style Matcher™, the more you understand which soft skills are needed to be successful for specific jobs in your company.
Work Style Matcher™ Measures Non-Technical Soft Skills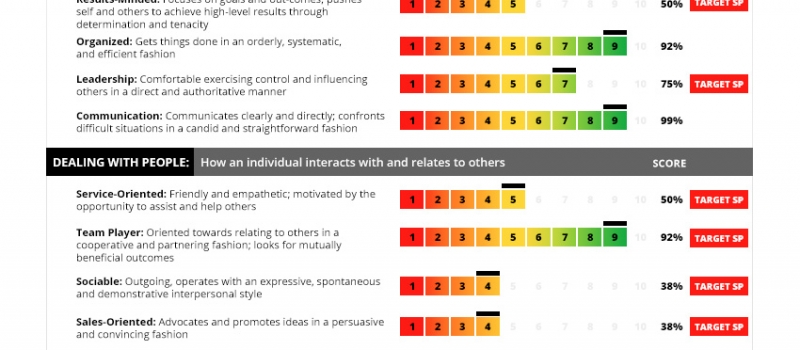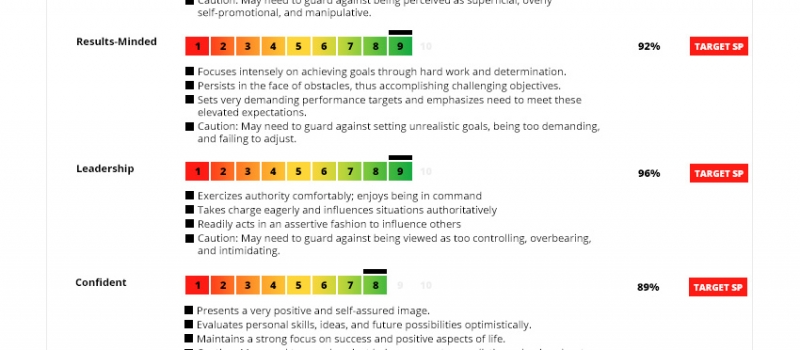 We've Made Work Style Matcher™ Easy To Use
Get Started Making Great Hires in a Few, Simple Steps
We've made using our Work Style Matcher™ hiring assessment products simple and easy. Our modern, leading-edge Customer Portal provides all the tools you need to start making great hires today.
Follow the simple steps below to get started:
Visit our Customer Portal and Sign Up for Free
Purchase the Work Style Matcher™ Levels that are appropriate for your hiring needs
Create your jobs and Success Profiles
Invite Candidates to take the Work Style Matcher™ work style assessment using our simple email system
You are notified when candidates complete the work style assessment.
Login to your account on our Customer Portal, and Review Results of your candidates
What Makes PsyMax Solutions' Work Style Matcher™ Different?
We're Dedicated to Matching the Best Candidates to Your Unique Job Requirements and Company Culture
PsyMax Solutions is dedicated to providing our customers the best people-job matching system available, at affordable pricing, making it easy for companies of all sizes to make great hires.
Here are a few of our advantages:
Not dedicated to recruiting, purely dedicated to making sure we understand what you want as far as job requirements, developing a job target success profile, and then matching the best people to those job specifications.
Developed by organizational psychologists over 30 years, with very real practical experience in the real world.
Our assessments have been rigorously developed through statistical analysis backed by research and have been validated to ensure they are reliable and predictive.
Self-service, all on-line. Affordable.
Proprietary Match System

STOP GUESSING ABOUT JOB CANDIDATES.
TAKE CONTROL AND KNOW WHO YOU ARE HIRING with Work Style Matcher™