Why Work Style Matcher™? What makes us different?
Developed Over 30 Years by Organizational Psychologists
Work Style Matcher™ hiring assessments have been developed over a period of 30 years by organizational psychologists with many years of experience in real-world pre-employment testing and hiring assessments. Our assessments have been rigorously developed through statistical analysis backed by research and have been validated to ensure they are reliable and predictive. As our clients have told us, "our tests really work". We've also developed Work Style Matcher™ to be easy to use and understand.
PsyMax's Work Style Matcher™ assessments help companies make a better-informed hiring decision.
Work Style Matcher™ Offers A Proprietary Match System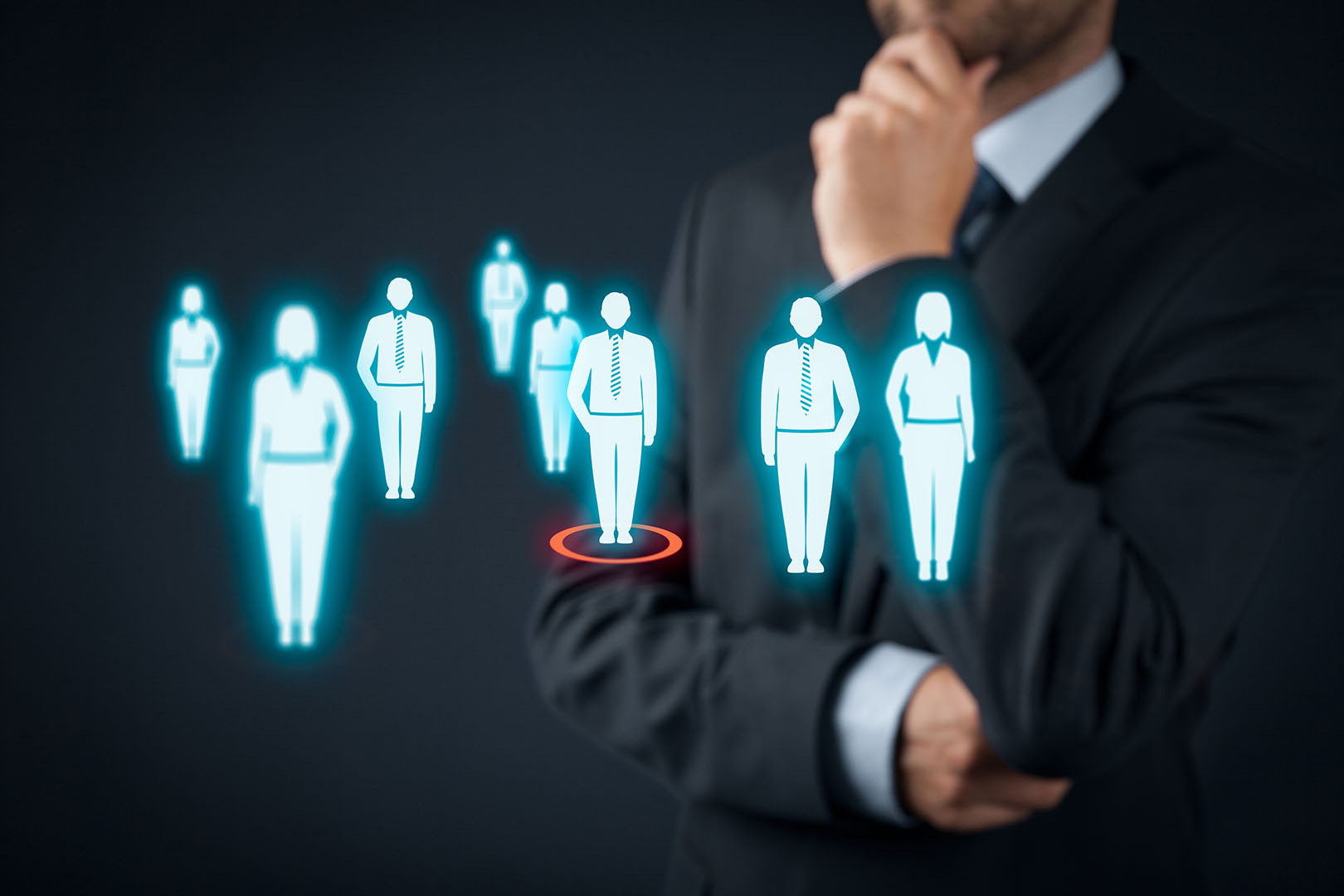 Rich, Accurate Reporting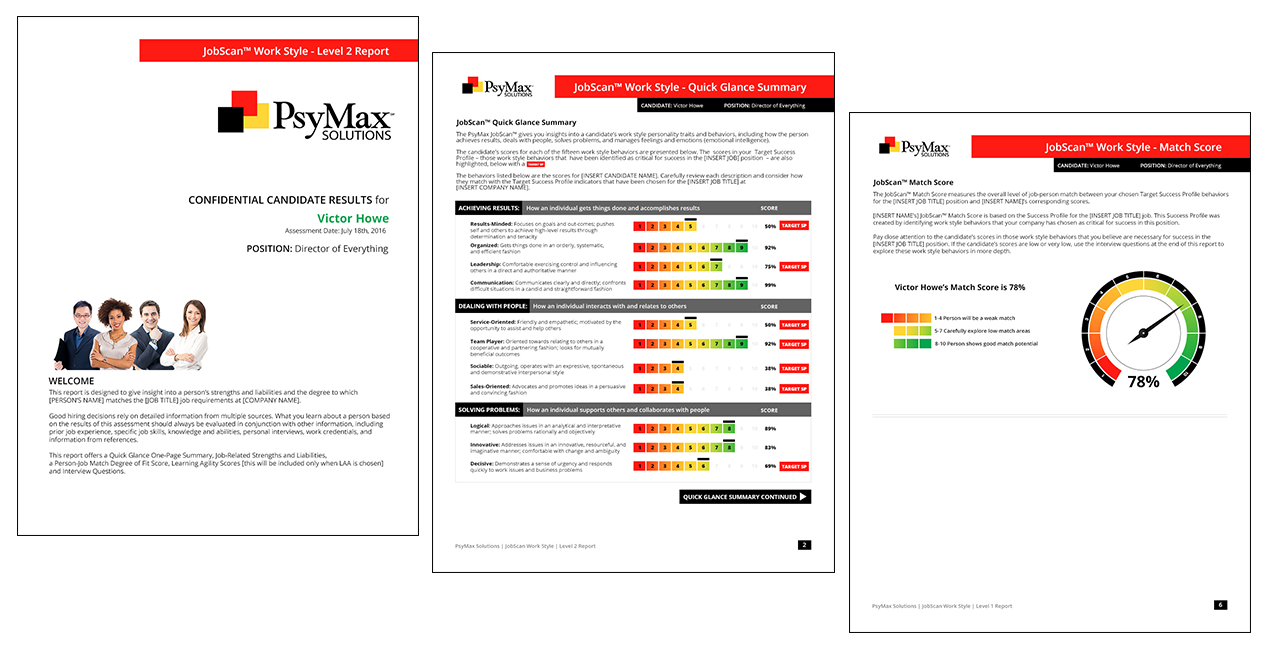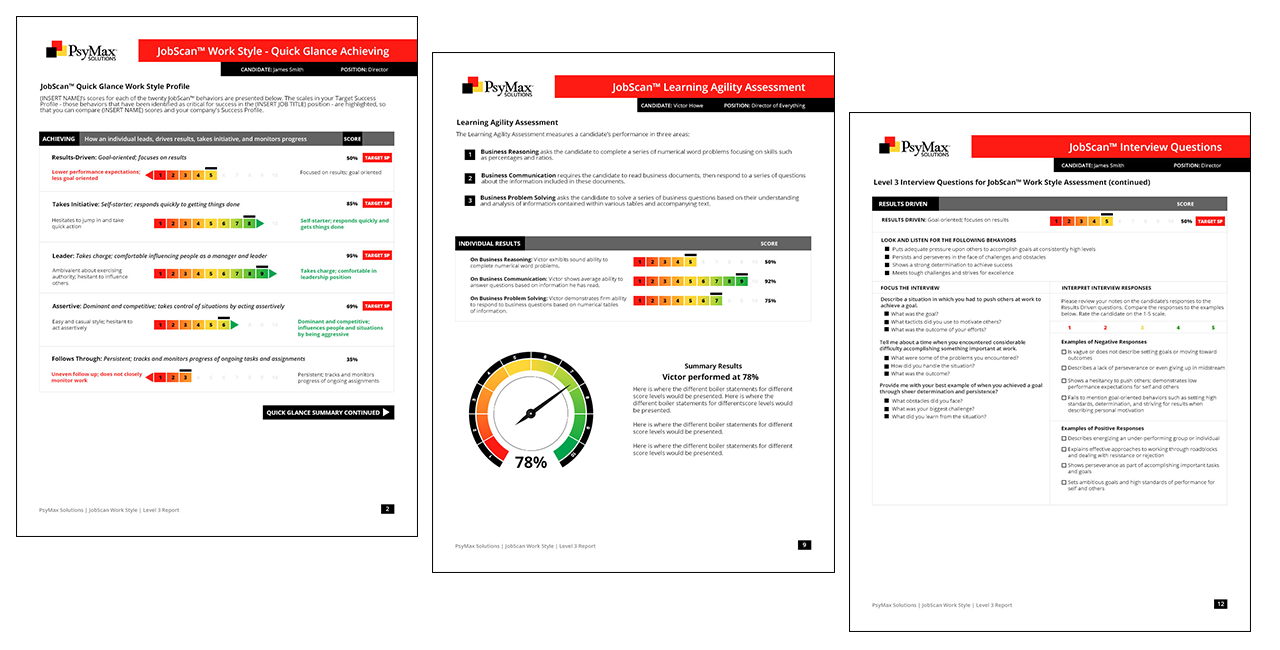 How are we different from other work style assessment companies?
Listed below are a few key points to keep in mind as you consider Getting Started with Work Style Matcher™ today:
Not dedicated to recruiting, purely dedicated to making sure we understand what you want as far as job requirements, developing a job target success profile, and then matching the best people to those job specifications
The Work Style Matcher™ work style assessment was developed by organizational psychologists over 30 years, with very practical experience in the real world.
Making the wrong hire is particularly bad for small-medium size business, relative to larger ones. Work Style Matcher™ really helps find the best people for the culture.
Proprietary match system, state-of-the-art, innovative, and very easy to use. Really increases the likely hood of getting the best fit/match in terms of what you are looking for as a company, and the job requirements.
Easy to use, accurate, report goes beyond just providing data. There is a rich narrative (not generic), very close to what an organizational psychologist would dictate from scratch. Highly interpretive narrative report.
Our work style assessment really comes close to what you pay thousand of dollars for from an organizational psychologist.
Data and narrative very rich compared to what others may be offering
Not trying to be the largest, just the best. All our products are self-service, internet based.
You pay only for what you need. No annual fees, subscriptions, or contracts.
Why should a company choose Work Style Matcher™ over other hiring assessment products?
We have spent 30 years assessing people from a wide variety of levels and industries. We have done work style assessments from top to bottom, CEO's to hourly employees. PhD level psychologists have worked on developing the assessments.
It really works, it really makes a difference.
It's not hard, very easy to use.
Written and developed with business people in mind. Uses business language, not technical.
Above and beyond technical skills, Work Style Matcher™ helps match companies with people who are going to be the right fit and the right person for your company culture and job requirements.
The differentiator is non-technical skills.
What you don't know about a person's non-technical skills will definitely hurt you. That's the differentiator, and the value of the Work Style Matcher™ work style assessment.
Why Work Style Matcher™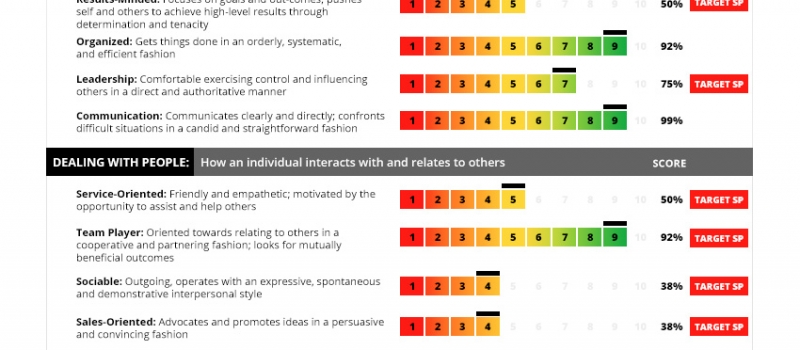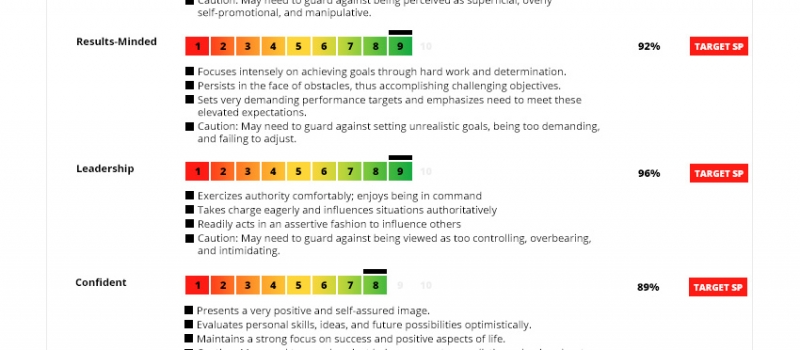 STOP GUESSING ABOUT JOB CANDIDATES.
TAKE CONTROL AND KNOW WHO YOU ARE HIRING with Work Style Matcher™